IOC : let us bring out your difference
Through its signature, IOC affirms its intention to be a listening partner, focused on your goals, respecting your local traditions.
Making a wine means achieving your obsession. Creative and pragmatic, IOC explores and achieves all the means that play a part in the added value of your products.
IOC : a unique partner
Analyses of your wines, followed by winemaking and customised oenology advice, innovative oenology products, original processes and tailored winemaking services, from harvesting to bottling, IOC supports your winemaking.
Our experience is at your service to achieve the quality and sensorial goals that you want.
Preferred partners in 47 countries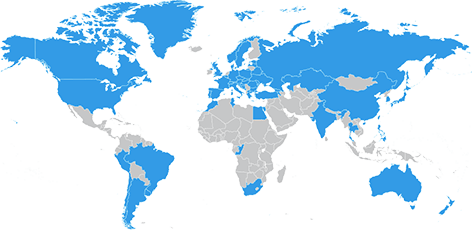 160 people
including 
36 oenologists
and 
55 winemaking service providers
































































































































































10 sites
in France,
Spain and Italy

x 8

x 1

x 1
8 laboratories

x 7
Wine analytical laboratories and oenology advice

x 1
Design and Development laboratory
The Entrepôt Général de la Champagne was founded in 1890 then took the name of Institut Oenologique de Champagne from 1905. At the time, the IOC was making, packing and selling oenology products, in particular finings, preservatives and stabilisers.
Over the years, the IOC has extended its offering. First in France's Champagne region, then throughout the rest of the country by setting up oenology analytical laboratories as well as exports by deploying our team of oenology advisors.
In 2008, the IOC joined the 

 Group, one of the world leaders in developing, producing and marketing yeasts, bacteria and other microorganisms and their derivatives for the baking, winemaking, distilling, brewing, animal nutrition, human health and nutrition, fermentation, pharmacy and agriculture markets.
The IOC's expansion speeded up in 2011 following the acquisition of 
 in Italy and a 50% holding in 
 in Spain.
The IOC is now devising and developing oenology products and supporting winemakers in all of the world's winemaking regions.
In the future, listening even more to your needs, more cooperative and more creative, the IOC will be offering you more relevant services to address market requirements.
The Institut Œnologique de Champagne has been ISO 9001 certified since 2004 for designing, developing, making, selling and trading oenology products.
We are in the process of certification for our services, particularly taking as regards issues relating to food safety.
Setting up a system of management by quality is wanting and being able to control all processes that play a part in quality, in our business, products and services in order to meet your requirements.
Through our Quality System we are seeking:
an improvement in customer satisfaction and loyalty
a better understanding and anticipation of customers' needs
greater customer confidence through proof provided of the quality of products and services
personnel given more responsibility, feeling better recognised and more motivated
simplified internal operating methods, the same for all and more effective
identified, formalised, controlled processes
better traceability
better handling of safety and environment questions
Contact us for any specific document requests.